Since 1992, B Consulting has been managing media relations for top-tier national and international corporations.
With the ever-increasing power of Web-based communication tools, we have information on these companies, their products, their services, published throughout the sphere of influence of the media, blogs, webzines, newsgroups, viral e-mail, podcasts, social networks and search engines. We serve as the interface between innovative companies and their audiences, including users, businesses, journalists and analysts. Our strength: our understanding of Enterprises applications and core businesses.
References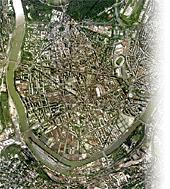 B Consulting is based in Boulogne, a stone's throw from Paris, in the heart of the greatest concentration of communications professionals in France.
The majority of the press is practically on our doorstep.
B Consulting
56, rue du Chemin Vert
92100 Boulogne-Billancourt
FRANCE
Tél : ++33 1 46 21 72 66
Fax : ++33 1 46 21 72 64
Mobile : ++ 33 6 07 64 08 56
contact[@]b-consulting.com